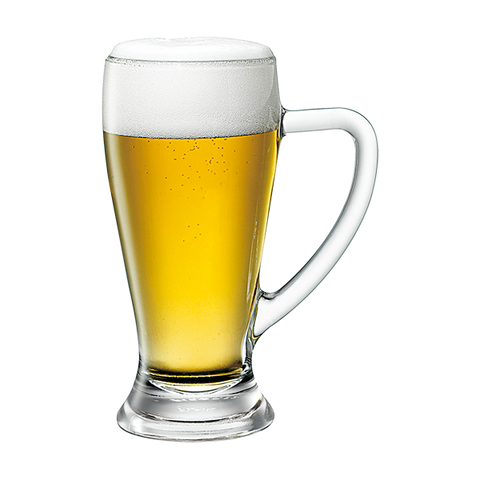 Bormioli Rocco Baviera Boccale Beer Glasses - Set of 2
Rs. 1,920
Rs. 2,400
you save Rs. 480
Ships in 3-5 Days

---
BAVIERA BOCCALE beer glass range brings a classic yet modern touch to your traditional beer tumbler. It comes in a set of two, ideal for you and your partner for that perfect evening. Dishwasher-safe product.
An Original Italian Bormioli Rocco Glassware range.

Set of 2
Capacity: 506ml each
Origin: Italy
Why buy from us?
Original Product: Trust Us! We say big no to duplicate/look-a-likes.
100% Safe Delivery: We stand committed to deliver you unbroken, undamaged glassware at your doorstep. Incase you still get a damaged one, we guarantee to replace/refund your order, just Whatsapp: +91-807-003-7003. All products are professionally packed & shipped across India.
Trusted Name: You can't go wrong with us, We're a trusted name since 2014.
Quality Checks: We check every product on multiple factors before it gets professionally packed and shipped. Leave your quality-related worries to us.
Questions? Please Call: 0181-462-3295 or Whatsapp: +91-807-003-7003 . We will be happy to answer all your questions.
Quick & Easy Returns: If you find your product damaged, defective or different at the time of delivery, just return it...
Our Commitment:
At Flair Glass, we all stand behind every product we sell. Our commitment to high-quality products is unwavering. Incase you find any problem, please call us.
Specifications
| | |
| --- | --- |
| Brand | Bormioli  |
| Type | Beer Glass |
| Model No. | BOR/BBEER/506ml |
| Make | Italy |
| Box/Set Qty | 2 Pcs |
| Volume (ml) | 506 ml |
| Care Instructions | Dishwasher Safe |